5 Fabulous Native Plants for Wildlife
Creating a native haven to help wildlife thrive in your garden.
Because native flora and fauna of any given country has evolved together over millennia, there can be no better way to nurture native wildlife than with native plant life.
Far from being boring, NZ's native plants come in an astounding array of forms and textures providing plenty of scope to create a garden that will be a haven for wildlife as well as you.
If you only have space for a few, then the following are particularly good ones, and they've all had the seal of approval from the native wildlife living here at Earthlore.
Kowhai - Sophora species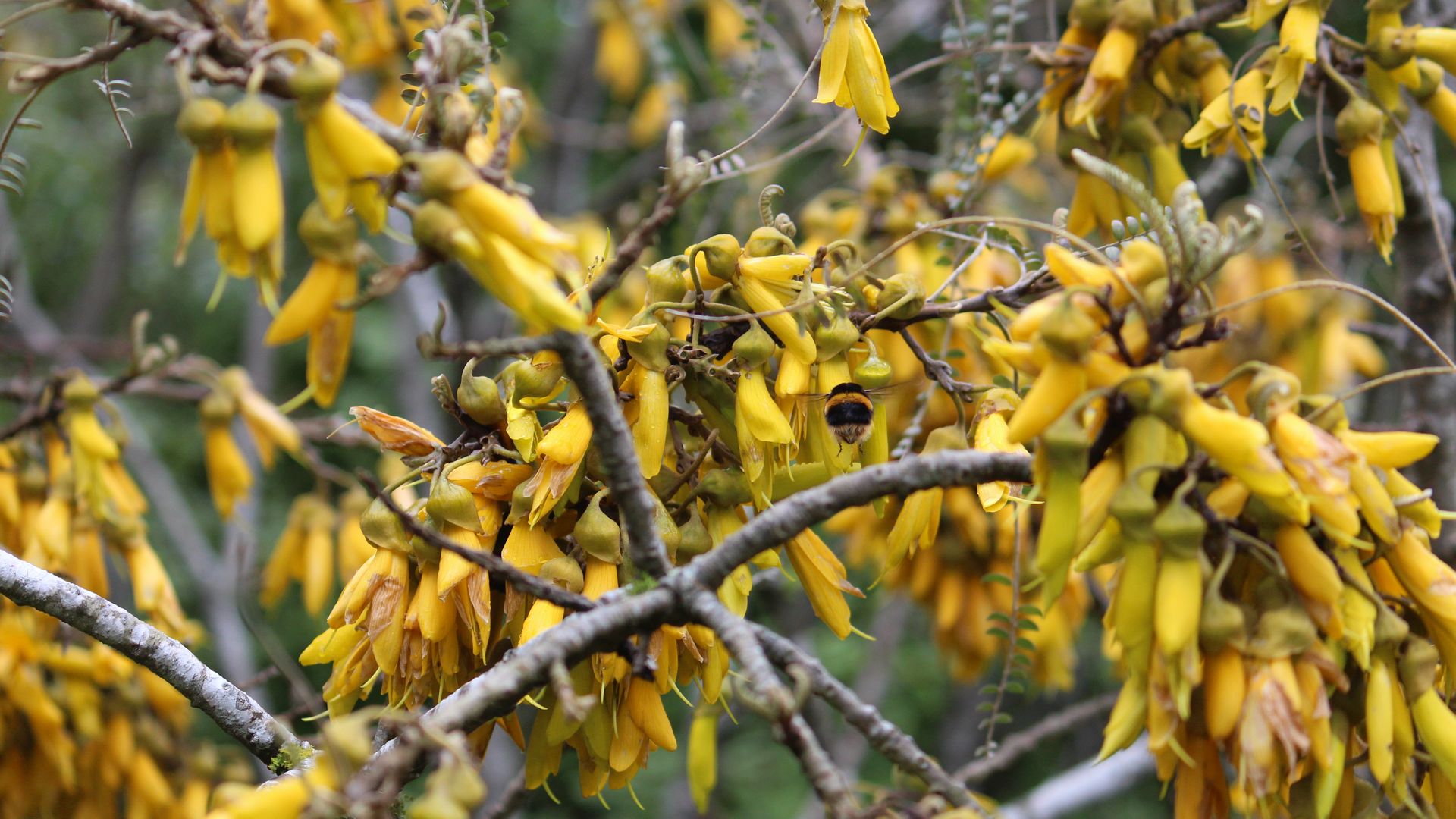 With its golden yellow flowers, kowhai is one of NZ's most popular natives for the garden. They are a magnet for nectar feeders like tui and korimako (bellbird), and kereru like to nibble on the foliage. So do the beautiful caterpillars of the kowhai moth, so don't stress if you notice all the leaves disappearing. Kowhai and moth have evolved together over thousands of years, so the tree is in no danger; the leaves will soon grow back once this pretty little moth hatches out. Have fun trying to spot the caterpillars, they are well camouflaged in their green and black stripes, but can often be spotted stretched out along the twiggy new growth.
If you don't have room for a kowhai tree, you could plant Sophora Dragons Gold, a bushy variety which flowers from a very young age and grows to about 1.5 metres.
Flax – Phormium species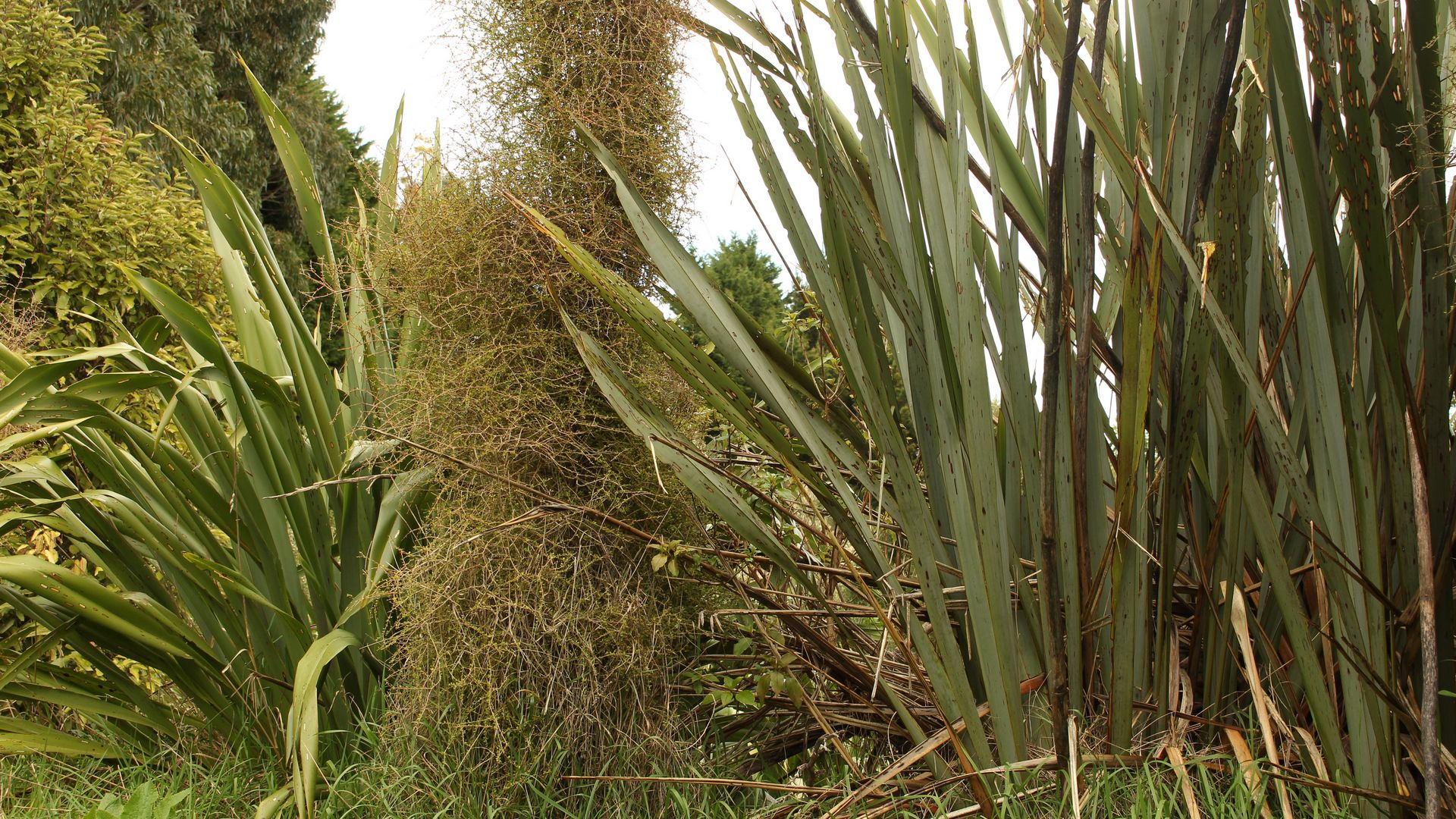 Another fabulous food source for nectar eaters, there are many different flaxes both large and small. While the upright Phormium tenax is definitely for large gardens and farms, you might have enough room to plant its more graceful, drooping cousin P. cookianum, though it still needs plenty of space to look its best. There are also many smaller growing flaxes to choose from in a variety of colours that will provide a good contrast in texture in your garden as well as a welcome drink of nectar.
Coprosma species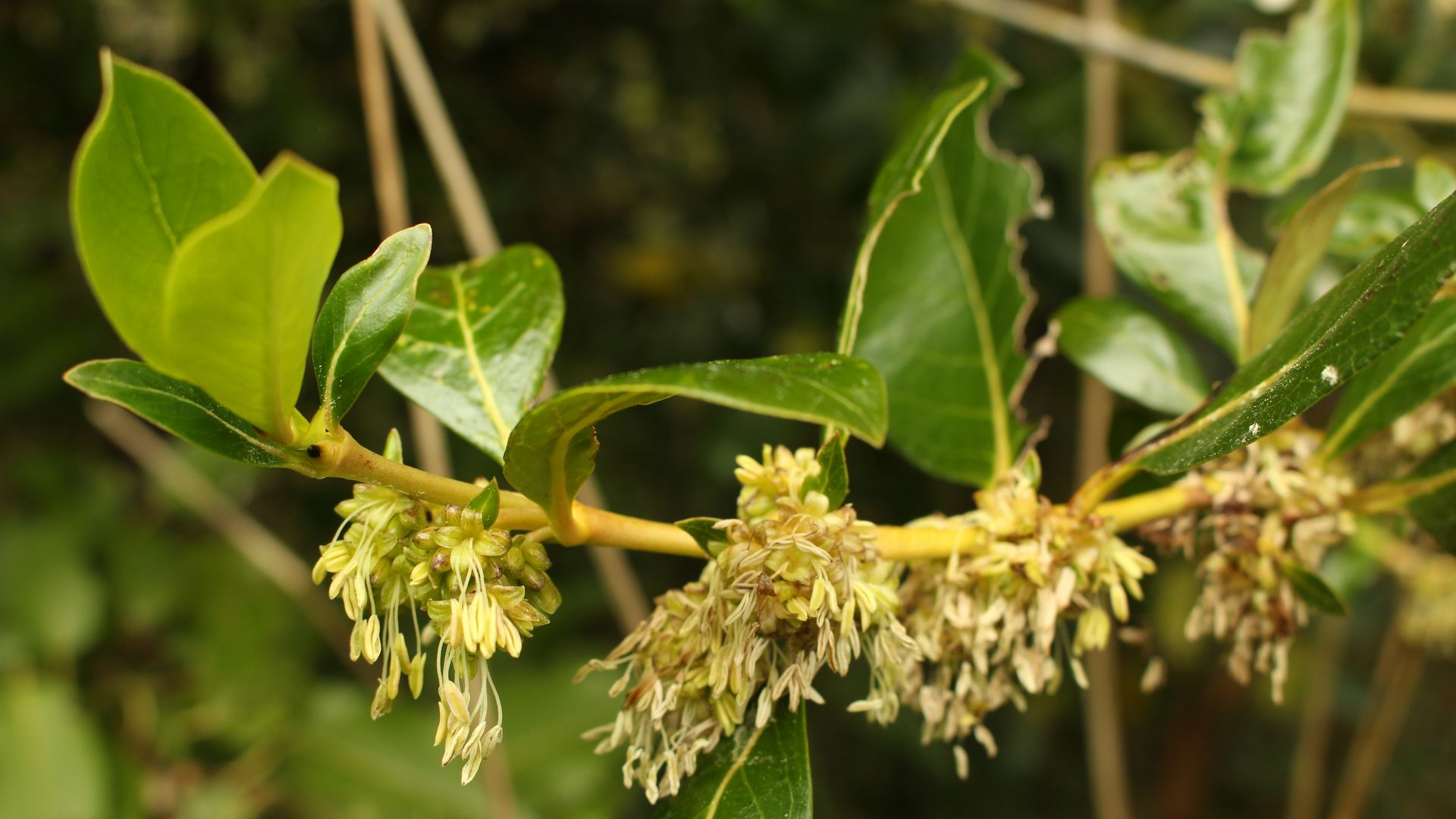 This is a very diverse family of native plants from large trees to shrubs and groundcovers, so yes, there's definitely a coprosma for every garden. Their berries are an essential food source for many native birds, like tui and bellbird, and also for our endangered skinks and geckos (native lizards). The twiggy, divaricating habit of many of this species provides wonderful protection for invertebrates, & a great place to build a nest.
Olearia species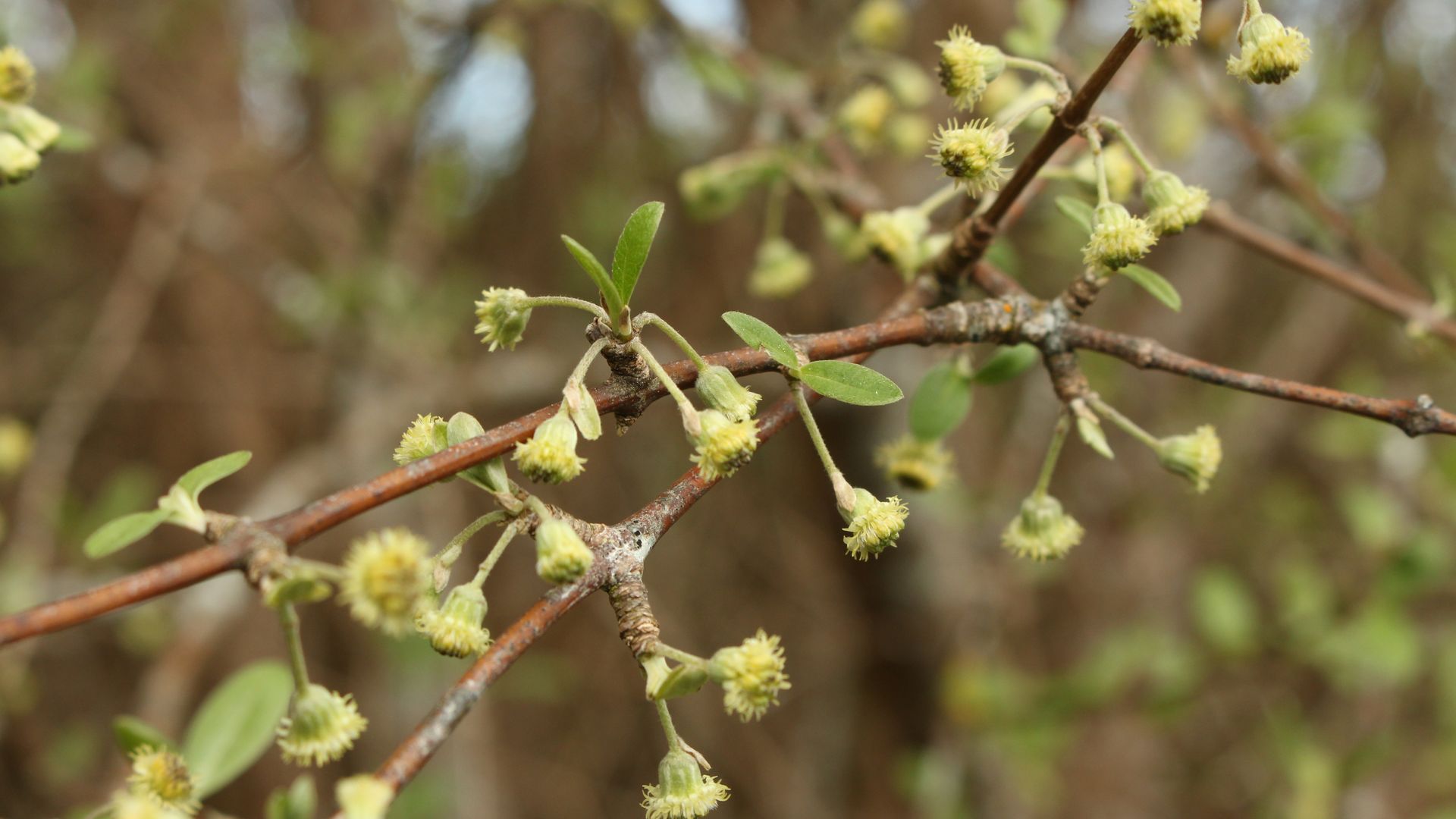 Also know as native tree daisies, there are many different varieties of Olearia, some with bunches of large creamy white flowers, like Olearia cheesemani and others with quite small flowers, all great for invertebrates.
A sub-group known as small-leaved tree daisies have tiny flowers, some highly scented, that support many native moth species. One in particular that is endangered in the wild and that we've planted many of here at Earthlore, is O. hectorii which is the host for 12 moth species that have not been found on any other plant.
Cabbage Tree Cordyline australis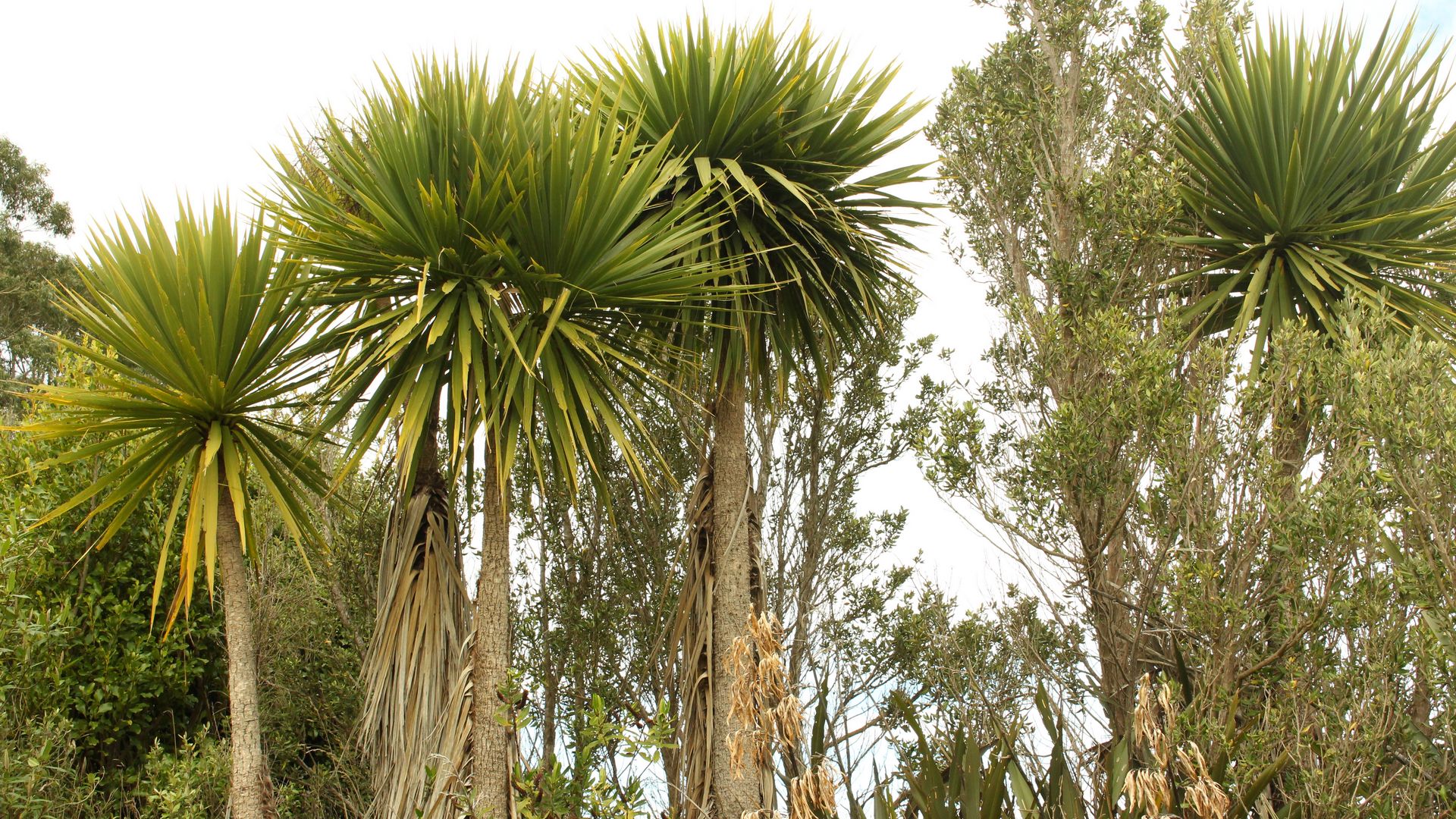 If you can find a spot where the fallen leaves won't clog up the lawn mower, this NZ icon will grow almost anywhere, in a wet or a dry spot, but not in deep shade. It will produce large clusters of flowers that will draw in nectar feeding birds and insects, while the layers of old leaves also provide a safe haven for native invertebrates.
There are many other natives that are deserving of a place in your garden, both for being beneficial to wildlife, but also because they look great. Hebes for one, with their beautiful flowers that are marvelous for butterflies and bees; and also tussock grasses, which are great for hiding in, providing shelter from predators for invertebrates and skinks.
What our other guests had to say
What a wonderful surprise! We took a wide range of ages of kids from 2 years old to 42 and all had a great time. An educational treasure hunt. I am going to suggest to our local primary school that we should visit as it would be brilliant as a school trip. Bugs, butterflies, spiders, birds,...
Olivia Gunn, Riverton
Loads of fun, very informative and well laid out with something to keep all ages busy.
Margie Lee, Facebook
Very cool place, great for kids
Jack Smith
Read More Reviews