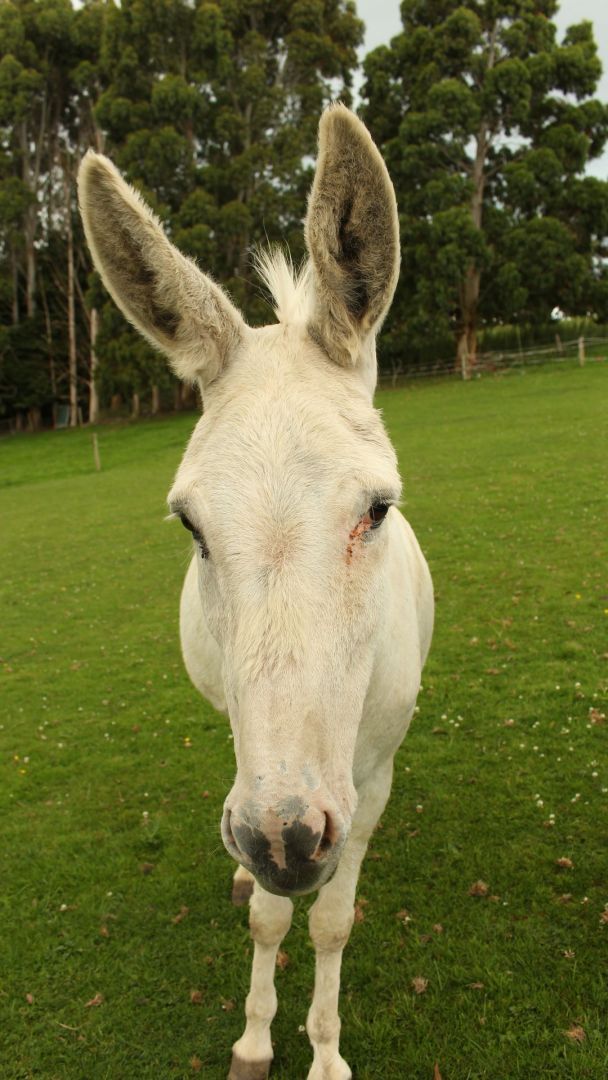 Introducing Marama:
The oldest of our two donkeys. Marama has lived with us since she was about eight months old. We got her from a local, Owaka breeder and as you can see from the photo below, she was very cute.
We quite often tell the story of how Gordon built a Taranaki gate in the side fence and Marama stood with her head resting on his shoulder while he worked, watching how the gate was put together.
With the job done Gordon packed up his tools but before he was even out of the paddock, Marama had the gate open and was herding the sheep through into the back paddock, having a ball being a sheepdog - or should that be sheep-donkey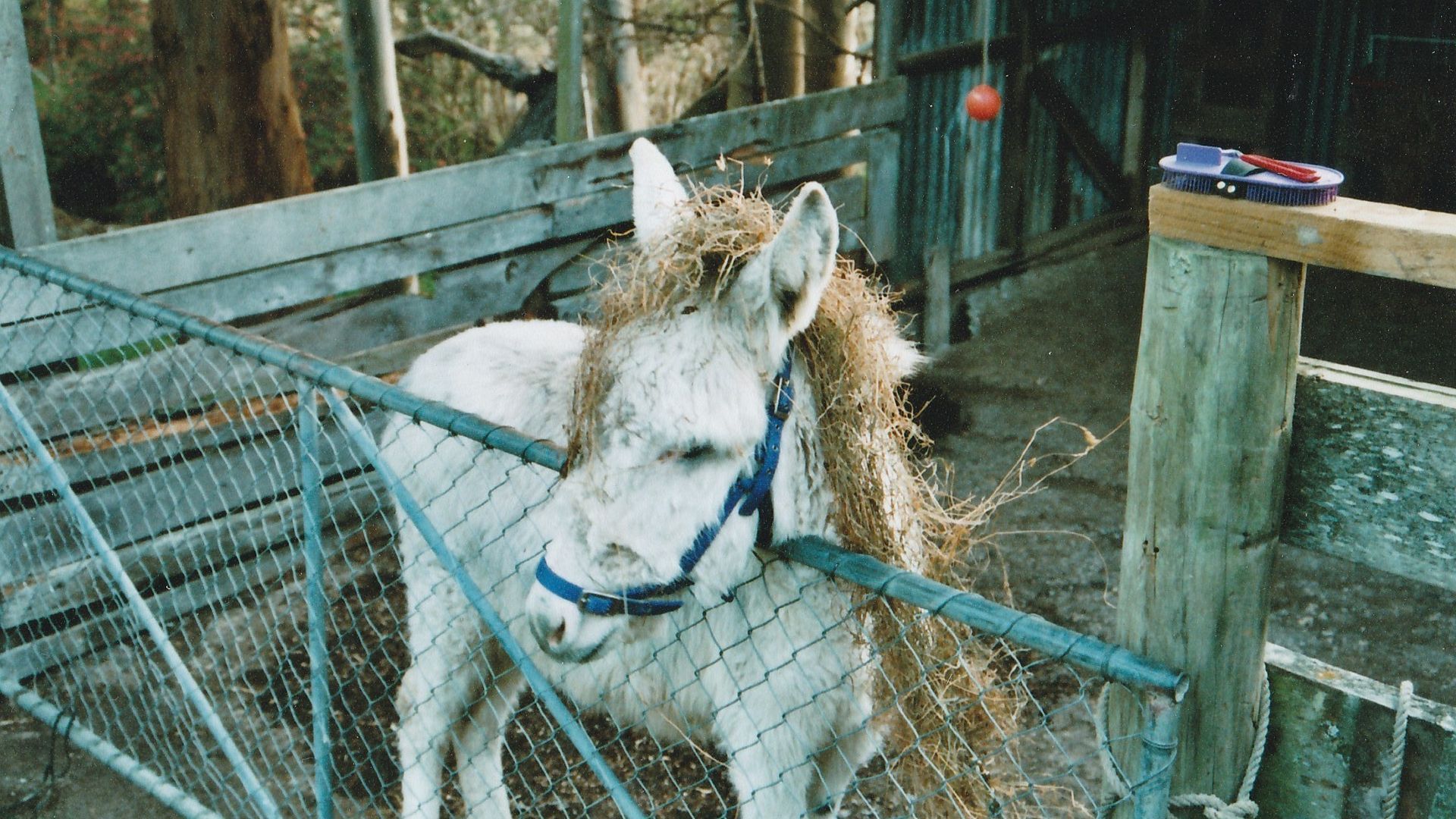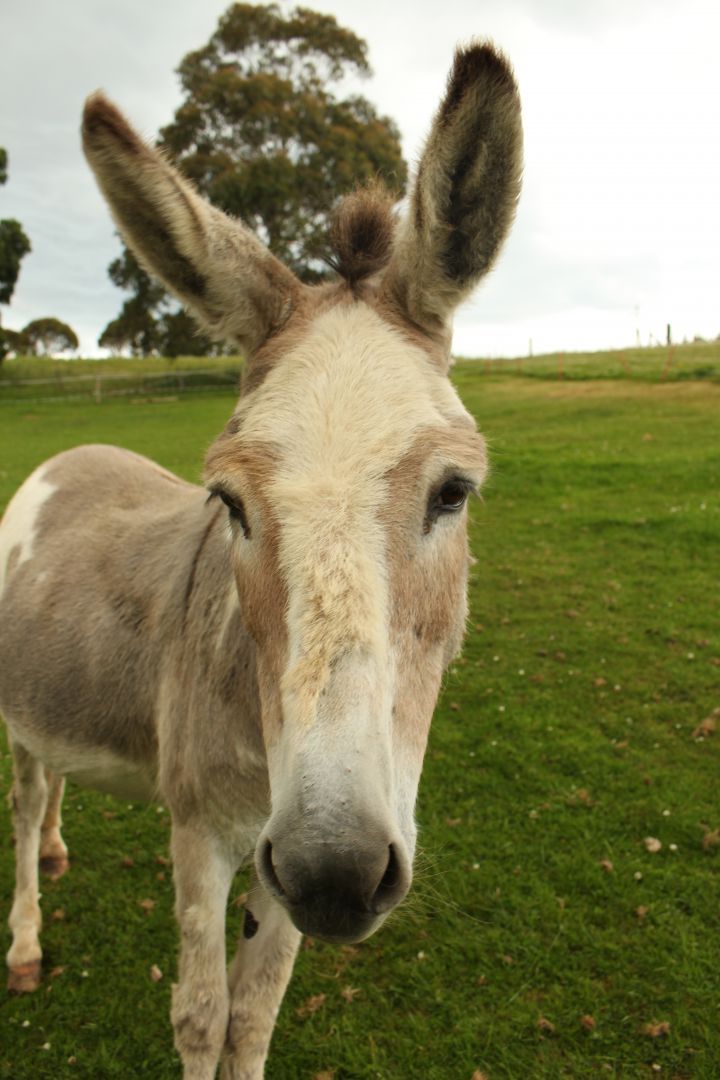 Introducing Dolly:
Marama's half sister, Dolly has lived at Earthlore for about ten years now, coming to keep her sister company because donkeys need to be with other donkeys.
When we first got Dolly, she had never seen long grass. One day we took her and Marama out for a munch in the apple orchard. The grass came up to Dolly's knees and it tickled her tummy so there was no way she was going to walk through that wriggly, tickly stuff. Dolly planted her feet and refused to move, teaching us the most important thing that a donkey owner needs to know - that donkeys are not stubborn, they simply value their own opinion more than yours.